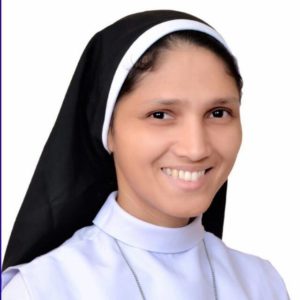 St. Ann's English Medium School & Jr. College is an undertaking of Amal Jyothi Charitable Society, run by C.M.C. Amala Province Kanjirappally, Kerala. The apostolate of education is a heritage C.M.C. has inherited from her founder fathers, St.Kuriakose Elias Chavara & Fr.Leopold Beccaro OCD. A blind person who lacks the light in his eyes doesn't see anything. In the same way without knowledge we remain ignorant of God and the heavenly things. A person who doesn't have eyes is visually blind and a man without education is spiritually blind. (St. Chavara)
Gathering strength and inspiration from the great vision of our founder fathers, the congregation has been rendering yeoman service in the field of education all over the world. Physical development, intellectual awaking and spiritual formation are the three dimensional aspects of our educational apostolate.
St. Ann's School aims at the complete development of the students with a balanced training that leads to the acquisition of wholesome personality and a proper nationalistic out look through academic distinction and the formation of ethical and moral values in a sound cultural environment to make the students fit to face the challenges in our highly competitive society. Education is not only the training to read and write; rather it is training the young mind to read the truth. We do remind our wards to compete with yourself, and not with others, to achieve more and better, to stretch your potential a little further the maximum that you can. Remember the sky is not the limit, only you can limit yourself.
St. Ann's School & Jr. College, is very proud of her children. Many hurdles were in the path of its growth to a prestigious institution and are much obliged to the good will of our benefactors, parents and local authorities. By the grace of Almighty, it is sure St. Ann's will again rise to the heights of success…. And donate better citizens for tomorrow!
May God bless You!